We Install Quality Purified Water Delivery Systems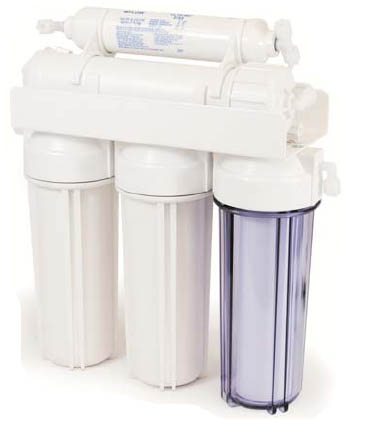 Installing a reverse osmosis system is a great choice for both those with well and city water. Those with well water will find the reverse osmosis system useful because it will remove any salt that is present in your well water, making the water drinkable. It will also remove any other impurities in the water that you may not know about. While city water is generally considered safe to drink, it sometimes contains small amounts of contaminants that many people would rather do without. Our Dallas plumbing contractors suggest a home reverse osmosis system to remove these contaminants, and make your tap water clean and pure.

While the price tag of a reverse osmosis system (or RO system) may seem startling at first, it is actually a very affordable solution for you and your family. Installing a new RO system could potentially save you hundreds, or even thousands, of dollars a year by getting rid of your need to buy bottled water. The water from a reverse osmosis system is just as clean, and often cleaner, than the bottled water that you would otherwise purchase from the store. It is a win-win situation for you; you will be drinking healthier water and saving money.
Clean Water From Your Dallas, TX Plumbing Contractors

We can install a new RO system for you right here in Dallas. We are able to sell you the reverse osmosis system, and one of our plumbing professionals can then install it for you. Our Dallas, Texas plumbing contractors can also install a reverse osmosis system that you have bought on your own. As with our other services, we are able to provide you with a consultation and estimate to help you decide if a reverse osmosis system is right for you. If you do choose to purchase one, your home's water will be more pure than almost any other water you have tasted before.
"Fast, friendly and affordable. 4 stars, no 4 and a half."
Alex F. - Dallas